10th – 11th of April 2017, Four Seasons Hotel, Cairo. For the very first time, the Creative Industry Summit, MENA region's top creative summit and Egypt's first and only hub for the creative ecosystem, showcased some gaming related things ! We had the chance to be part of a very diverse discussion panel that brought together several actors of the local and global gaming market :
– Nadine Helal from Zenith Media: digital marketing & moderator of the panel
– Amr Kamel from 5D: branded games, VR & AR
– Mohamed Seif from Instinct Games: Steam and console productions
– Ethar El Shabrawy from ACME: interactive engagement solutions, ad games
– Yehia El Katib from The Gamifiers: building engagement through gamification
– Amin El Husseini from MBC & WIZZO: mobile games publishing
…
And Karim & Seb from Largelabs: indie scene and strong believers in the power of fun and in the MENA market
In addition to that, we were kindly invited by the good people of CIS to give our own personal cry of love on stage.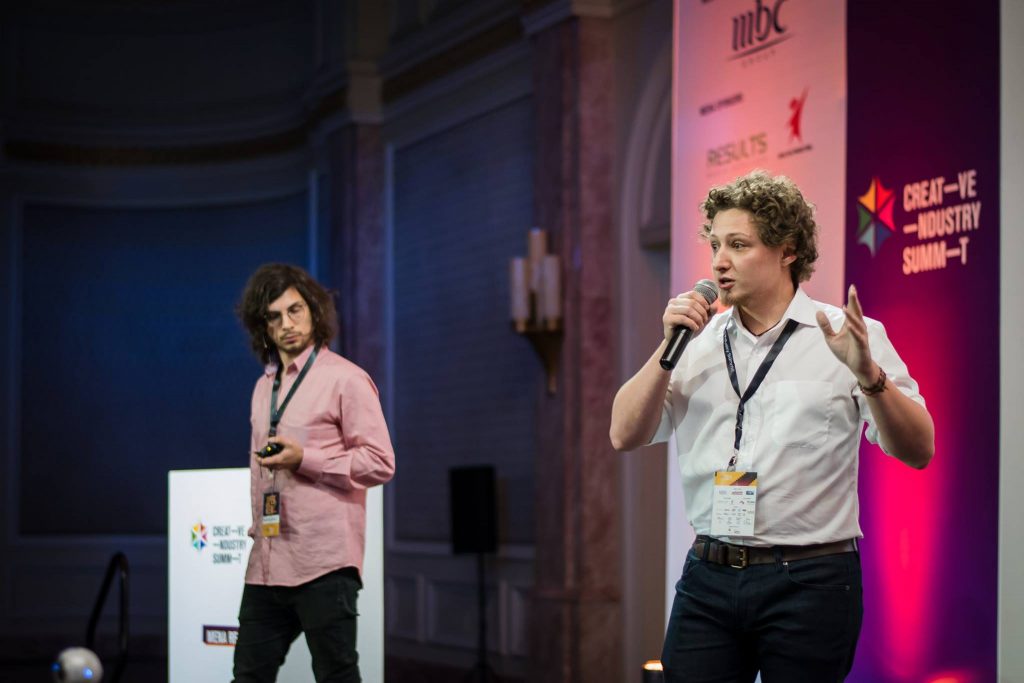 In our talk, "Gaming in a Nutshell", we tried to introduce gaming to the audience of CIS from a different perspective. Not the gamer's perspective but the human being's. This is at the center of our philosophy at Largelabs. Humans were all born gamers. All humans struggle to play the game of their lives, with indeterminate rewards, slow feedback and complicated rules. Gaming is a phenomenal way to feel these rewards that we all need, without all the unknowns of life.
After explaining, from a sociological and cognitive perspective why, as human beings, we like to allocate so much time to playing games, we took the time to talk about how the gaming industry has become what it is : 1.6 billion gamers, $99 billion revenue worldwide, scatterd across all these segments : PC, console, mobile, tablet, casual web games… And this success is driven by the creation of franchises with multi-screen and cross media strategies, as well as isolated and original experiences that, innovation after innovation, contribute to shape up some meaningful experiences and memories in the hearts of all gamers.
We had so much fun giving this talk and we were so happy to feel this strong interest and appeal for gaming within the audience.
Many thanks to the team for kindly welcoming us to this 2017 edition of the Creative Industry Summit.
Until next time,
Keep it Large.
The Largelabs Team.